David Castro Pinol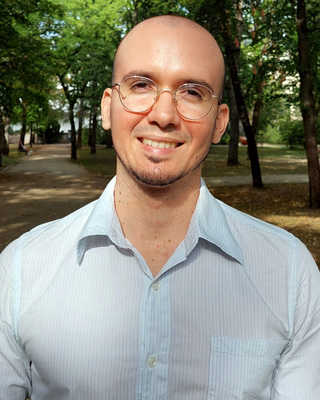 David is an engineer in personal search of how to apply technology in needed areas of human life. It has always moved him the question: How can we do the most good for the greatest number with the technological resources we have? David has 7 years of experience in image and signal processing with a couple of published research outcomes. He was assistant professor in signals and images processing courses in Universidad de Oriente. Cuba. In addition, he worked two years at the Center for Neuroscience Studies, Image and Signal Processing (CENPIS). He has mainly enjoyed teaching and collaborating on research projects with a clear orientation and goal. Recently, he is doing his master in Communications and Multimedia Engineering at FAU, Erlangen, Germany.
Speech Dereverberation using Coherent to Diffuse Power Ratio Estimators (CDR)
Status: Available Now
I will give a Talk regarding Coherent to Diffuse power Ratio (CDR) estimators for dereverberation. I will show the basic theory and how to apply them in dereverberation in audio signals. In addition, I will show implementation codes in Matlab and I will reproduce examples. The topic is part of my recent research. I hope you find it interesting and hope to meet you!
---