Home >
Signal processing in Vibration analysis
Christophe Blouet - Watch Now!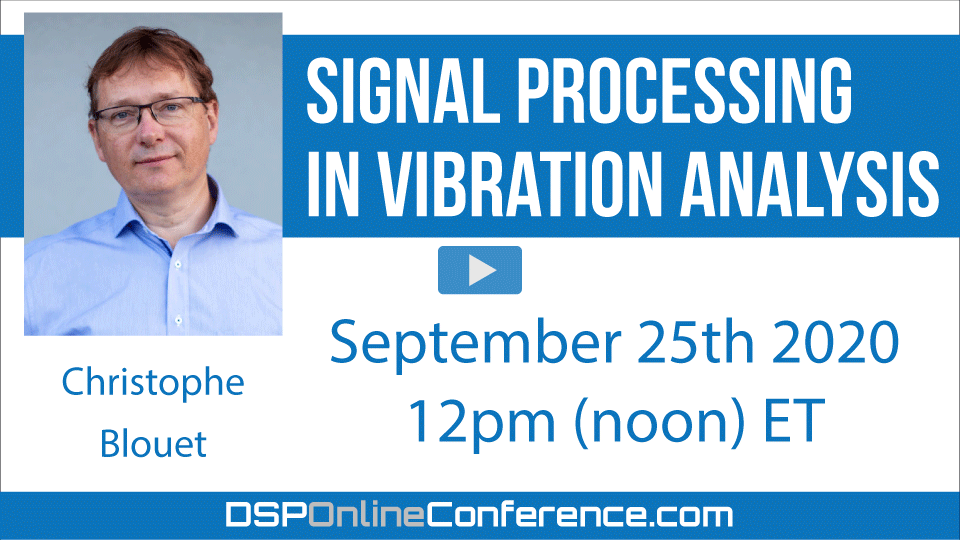 This talk will be followed by a Live Q&A Discussion on Zoom.
In the field of rotating machinery, the vibration are widely used to measure health, detect failing parts, improve efficiency or increase life duration of engines and all rotating parts attached. The talk will go through some techniques used and their goals.
Ilias
Score:
0
| 8 months ago |
2 replies
Score:
0
| 8 months ago | no reply
Score:
0
| 8 months ago | no reply
SanjeevSarpal
Score:
0
| 8 months ago |
1 reply
Score:
-1
| 8 months ago |
1 reply
SanjeevSarpal
Score:
0
| 7 months ago | no reply
Danilo
Score:
0
| 8 months ago |
1 reply
Score:
0
| 8 months ago | no reply
Leonard
Score:
0
| 8 months ago |
1 reply
Score:
0
| 8 months ago | no reply