Home >
DSP in Phased Array 3D Imaging
Chris Bore - Watch Now!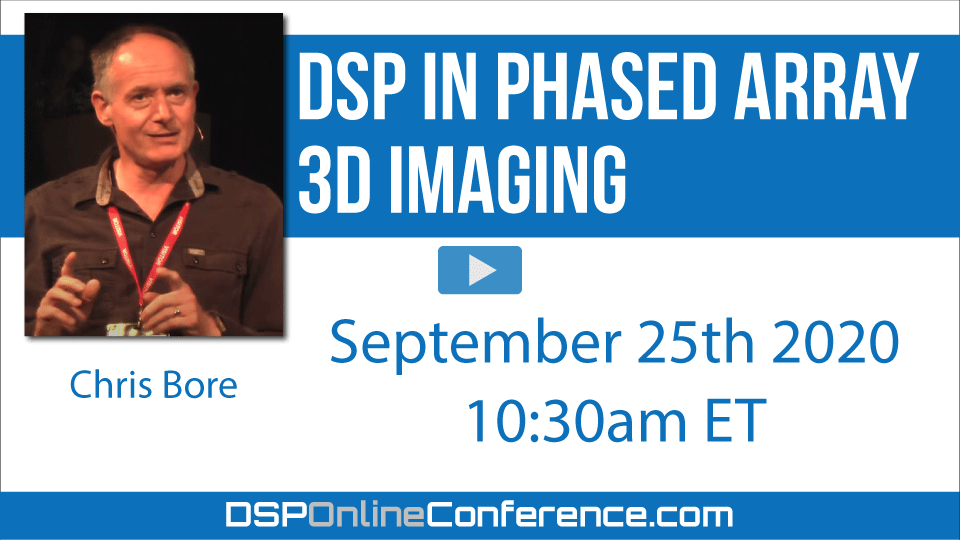 This talk will be followed by a Live Q&A Discussion on Zoom.
Phase is often the poor relation to magnitude in Fourier Transform analysis but can be the crucial measurement in some applications. Such is the case with phased array methods for imaging: in radar, security and medical imaging applications. The key to such applications is physics modelling and measurement of phase to reconstruct wave propagation and hence reconstruct 3D or 4D images of reflecting, refracting or scattering objects. This talk offers an overview of phased array imaging from the viewpoint of DSP, modelled as a 3D Fourier or Laplace Transform problem.
Score:
0
| 7 months ago | no reply
Ilias
Score:
0
| 8 months ago | no reply
Danilo
Score:
0
| 8 months ago |
1 reply
Score:
0
| 8 months ago | no reply
Brewster
Score:
1
| 8 months ago |
2 replies
Score:
0
| 8 months ago | no reply
Score:
0
| 8 months ago | no reply