Live Q&A with Chris Bore - An Acoustic Camera
Chris Bore - Watch Now - Duration: 31:04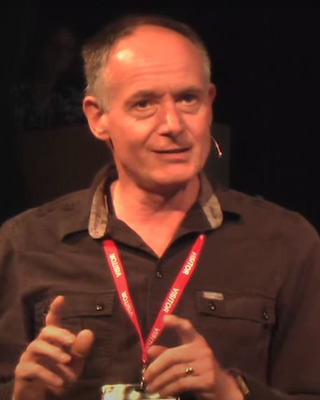 Live Q&A with Chris Bore - An Acoustic Camera
Live Q&A with Chris Bore for the talk titled "An Acoustic Camera"
10:03:04	 From  John Phillips : As a radar engineer, I know God placed a head with sound-absorbing skin and hair between our 2 sensors. Have you trie resulkts after placing a sound-absorbing grid over your 4 x 3 array ?
10:04:53	 From  Timothy Young : Start with a 1-D array and get that working first. Also agree with what John is saying about having what we call an infinite baffle behind the mics.
10:05:23	 From  Leonard   to   Stephane Boucher(Direct Message) : did you get my msgs on LinkedIn?
10:05:48	 From  Stephane Boucher   to   Leonard(Direct Message) : I did.  I will respond later
10:08:26	 From  Emanuele Ziglioli : What kind of microphones are you using? Most mics I find only record in the human audio range. It'd be cool recording near 400KHz in order to build a bat detector. See https://www.openacousticdevices.info/audiomoth
10:13:35	 From  Emanuele Ziglioli : Thank you, how do you go from real to complex? hilbert transform?
10:13:43	 From  John Phillips : Adafruit have similar $US7 mike+preamp.
10:14:28	 From  Michael Kirkhart : Here is a link for a potential substitute for the microphone used in this project: https://www.adafruit.com/product/1713
10:23:55	 From  rakhel : I heard your sensor is detecting the distance of the sound source from your detector is that right ? my understanding is you are just detecting the direction of the sound source and not the distance
10:32:18	 From  Leonard : don't fool yourself to me = don't drink you're own coolaid
10:33:16	 From  Emanuele Ziglioli : thank you!